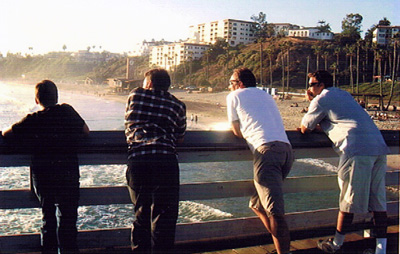 1/31/05
Hello, my name is Miguel, I worked for Hurley International since march 2003 'til the last December, same time that I've met Carl Hayward, always in the head of the DC in Costa Mesa. During that time, I've met an extraordinary man, always caring his people, his workers and his family, like no others. His loss is going to leave a big hole in the history of Hurley and to all the people that know him. I'm completely sure that if Hurley apply at least half of the knowledge of this man in the management, this company will grow so high that will reach him in the heaven.
Carl Hayward, you are a man to respect. Rest in peace.
And my condolences to all the Hayward family
Miguel Nurena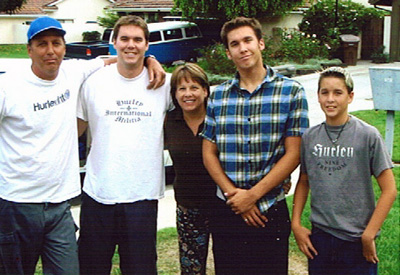 1/31/05
On behalf of my brother and I and the rest of the Marina High school surf team we would like to thank our coach, mentor, and friend Carl Hayward for being such a great role model to all of us groms. We will miss your smile and great sense of humor. You made us all better men for knowing you and I am so grateful for your friendship. May God bless your family and thank you for being such a blessing to us.
Until we ride again,
Ron and Ryan Keenan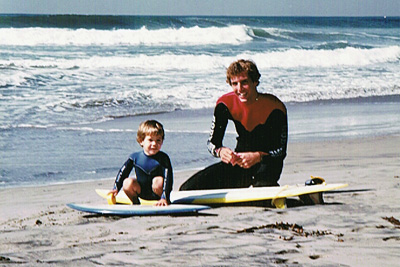 1/27/05
Colleen & Family,
May you & the family find peace in knowing Carl is in God's hands. I surfed with Carl in HB and my wife and I are both Edison Class of 74 Alumni. God is Love! 
Love Always,
Brian & Robin Johnson


Carl,
Thank you so much for all your kind words and for being my pretend daddy for those 3 1/2 years.. I am so honored to be able to say I knew you.. You have made an impact in our lives as well as many others and I am a better person because of it.. I will still save all my fights and late night talks for the weekend in honor of you :)... I miss you and love you to the end and will remember you for as long as God allows me to remain here on earth.
P.S. In Huntington Beach on main street in front of HSS there is a spot for flowers and whatever you would like to add for Carl.. Please stop by and drop a flower or candle for Him.
Gina Horne